Happy National Day
Posted at :2021-09-30 author:eastviews:
Happy the 72nd Anniversary of the Founding of the People's Republic of China!
National Day, officially the National Day of the People's Republic of China, is a public holiday in China celebrated annually on 1st October. The great Chinese people founded the People's Republic of China with unremitting efforts and have been striving toward a more prosperous society.
By commemorating the martyrs who sacrificed their lives for the founding of the People's Republic of China, Chinese people have never forgotten the roots and values behind it even with changing times. Flag-raising ceremony and military parades are also to be expected by Chinese People. Gold week with 1st to 7th October off-duty during this coming National Day's holiday will relax people and wedding season will fall into this holiday which make more fun which is beyond our hard work.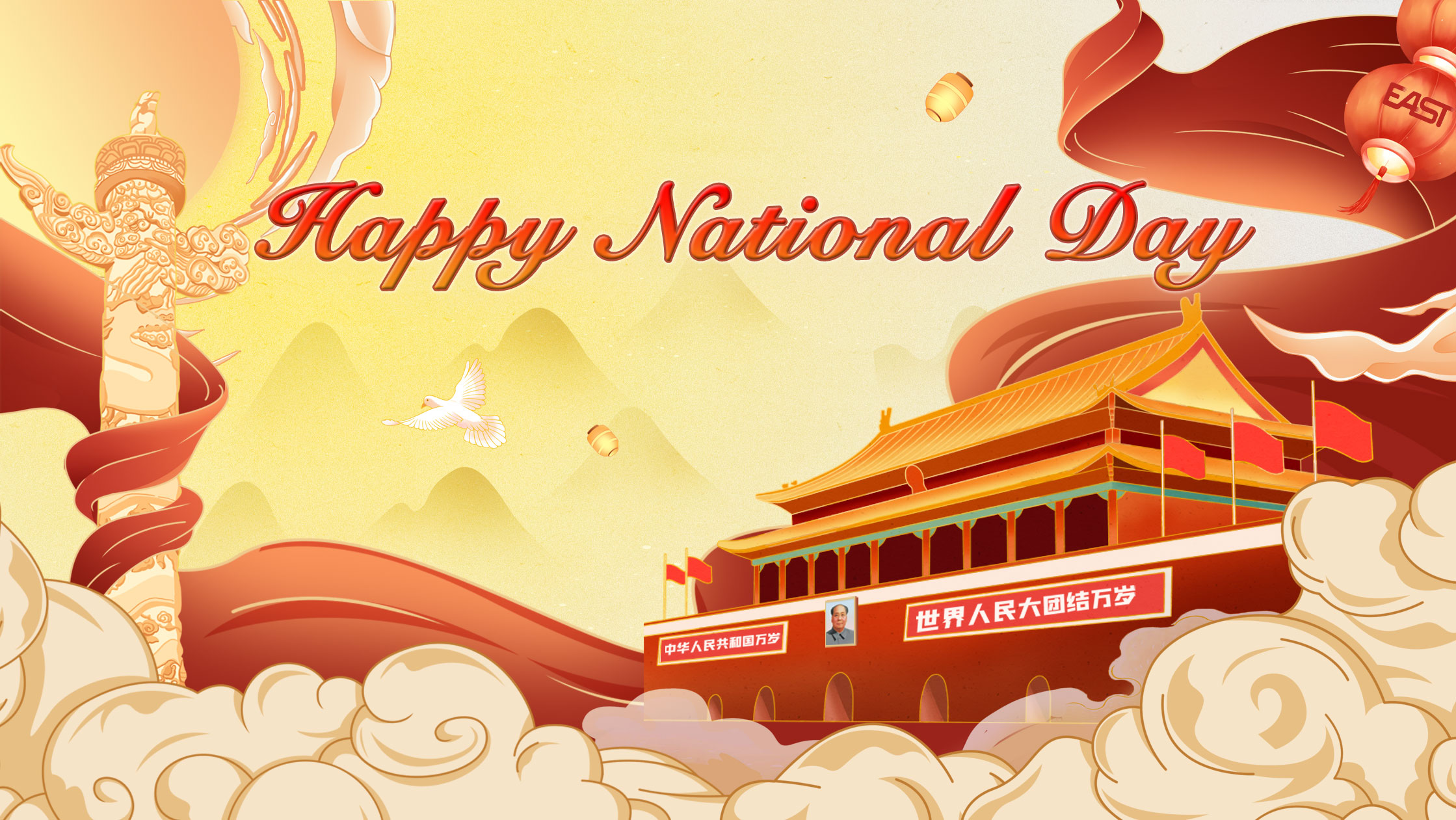 During the holiday period, the response speed of the company staff may be a little slower. We apologize for the inconvenience caused.
At last, EAST Group wish China prosperity.