About EAST
Company Profile
EAST Group Co., Ltd. established in 1989, is one of the top-leading power supply manufacturer, global smart city and smart energy system solutions supplier and excellent listed company (stock code 300376), having registered capital of 2.3 billion CNY, and a headquarter with an area of 200,000m2 producing and R&D space in Dongguan city, and other R & D and manufacturing bases in Shenzhen, Nanjing, Kunshan and Hefei cities as well. EAST professionally commits itself to R&D, production, sale and service of the three strategic industry products - IDC Data Center (Incl. UPS, High voltage DC equipment), PV power stations (incl. PV inverters) and Smart micro-grid (incl. rail transportation, new energy vehicles and charging stations). EAST keeps growing marketing and service network, there are 268 representative offices around China, and more than 140 countries' partners and customers spread around the world till now. In the evaluation list of Famous Trademark of China, the brand value of EAST reaches 10.669 billion CNY. And EAST has been also awarded Global Top 500 New Energy Enterprises, and ranked 18th in Global Competitiveness Top 100 New Energy Enterprises and won the 117th China Patent Excellence Award with more than 660 patents, more than 100 software copyrights and 60 core technologies.
EAST - Global Smart City and Smart Energy System Solutions Supplier
80 wholly owned or controlled subsidiaries and 268 customer centers worldwide, covering more than 140+ countries and regions.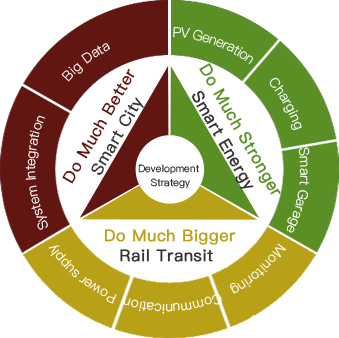 Development Strategy
As a Global Smart City and Smart Energy System Solutions Supplier, commitment to R & D, manufacturing, marketing and service businesses of three strategic emerging industries -Smart City and Big Data (incl. integrated IT room, UPS, High-voltage DC power supply), Smart Energy (incl. PV power generation, Charging stations, Energy storage & Smart grid) and Rail Transit (incl. monitoring, communication and power supply).
Industry Status
★ An Excellent Enterprise in Smart City (Big Data) & Smart Energy Industry

★ A leading Enterprise in New energyvehicle Charging Piles and UPS Power Supply

★ EAST Brand Value up to 10.669 CNY Billion

★ An Excellent Rail Transit Power System Solution Provider

★ First Chinese National Well-known Trademark in the Business

★ An Excellent Value ManagementListed Company in China

★ A Designated Power Supply Supplier for Shenzhou 1-9 Spacecraft

★ A maker of National Standards