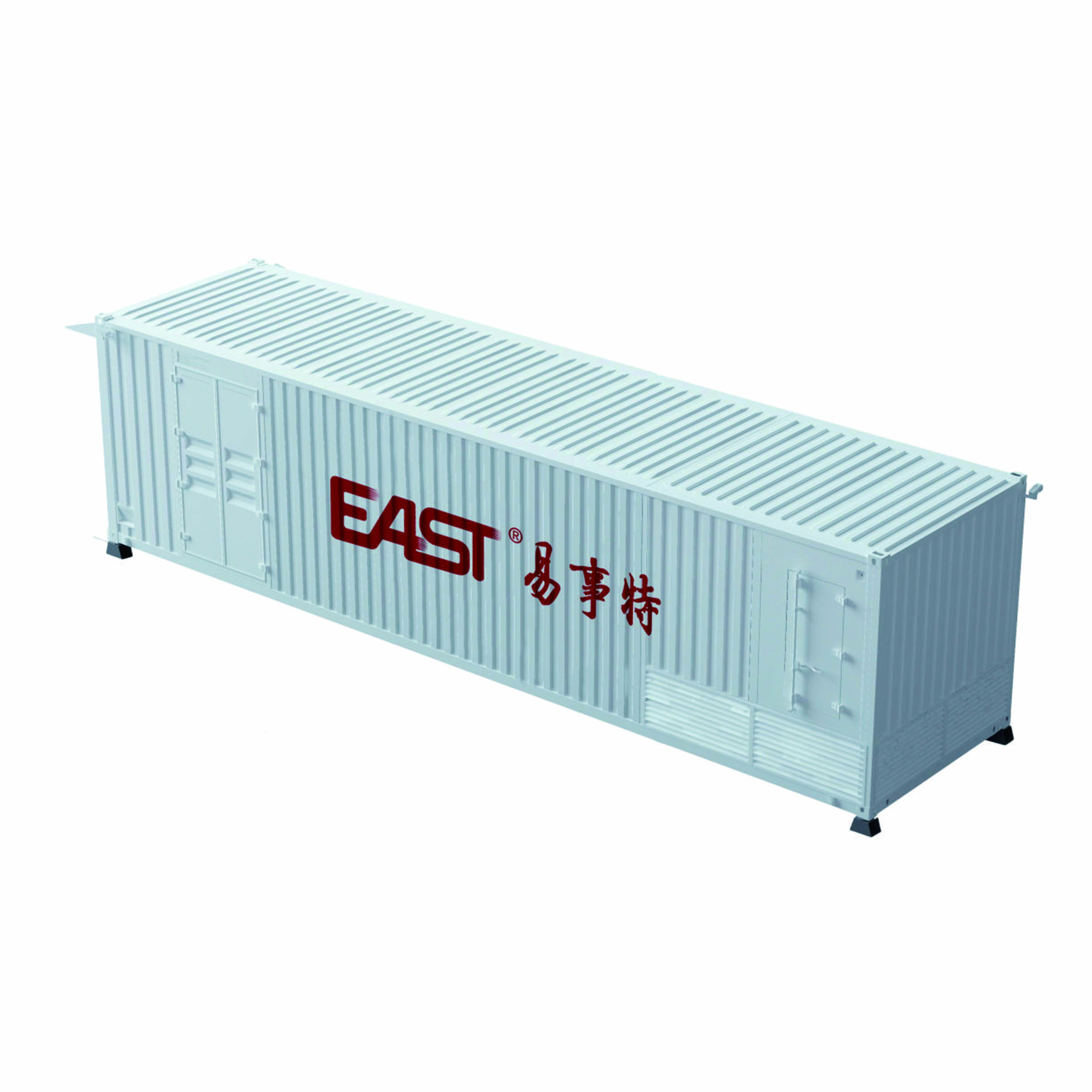 Characteristics
Technical Specifications
Documents
Reliability
Ÿ 25-year cabinet design life, IP55 protection grade
Ÿ Standardized design of the overall container system to avoid system design problems
Ÿ The overall system is factory prefabricated, and all the assembly and commissioning pass the quality test of the factory, which greatly reduces the workload and the uncontrollable factors of on-site construction
Ÿ Strong and weak current separation design makes less electromagnetic interference
Ÿ Very early fire warning system (optional)
High efficiency
Ÿ Efficient integrated power supply and distribution, enclosed hot and cold aisles, high power density and energy efficiency
Ÿ Support single container or multi-container assembly mode, and increase land utilization rate through stacking.
Ÿ The cold and hot aisles inside the overall container are isolated from the outside to improve the utilization efficiency of refrigeration.
Flexibility
Ÿ The overall system is factory prefabricated. The container data center can be put into use after it is transported to the site and connected with the water, electricity and network.
Ÿ Container-type overall design, easy to move, can be deployed quickly and flexibly according to data center's needs
Ÿ The container modules can be expanded one by one and constructed in phases
Intelligence
Ÿ MC8000 has built-in monitoring and management system and is configured with 21-inch industrial large touch screen that can be used to view the parameters of the power supply and distribution, air conditioner, environment and UPS. With its own unattended automatic operation platform, remote monitoring of the operating parameters inside MC8000 can be performed without leaving home. Moreover, it can be connected to the upper level monitoring platform via the internet for multi-network centralized monitoring and intelligent management.
Subsystem

Specification

Container system

Dimensions

40 ( 12192 x 2438 / 3000 x 2896 / 3000 / 3200 mm ) (L×W×H)

Multiple container assembly solution needs to be customized

20 ( 6058 X 2438 / 3000 X 2896 / 3000 / 3200 mm ) (L×W×H)

Power supply and distribution

(Integrated UPS /HVDC)

Input voltage

380 /400 / 415 Vac, 50 / 60 Hz, 3 Ph + N + PE

Input power factor

Full load>0.99, half load>0.98

Rated capacity

50 - 200 kVA

Efficiency

≥ 96%

AC lightning protection

Class B, C

Battery

Built-in battery cabinet

5-20 minutes backup time

Air cooled in-row air conditioner

Refrigerating capacity

12 kW / 25 kW / 40 kW

Dimensions

300 /600 x 1000 / 1100 / 1200 x 2000 / 2200 mm (W×D×H)

Input power supply

380 / 400 / 415 Vac, 50 / 60 Hz, 3 Ph + N + PE

Refrigerant

R410A

Fluorine pump

Optional

Chilled water in-row air conditioner

Refrigerating capacity

12 kW / 25 kW / 40 kW

Dimensions

300 / 600 x 1000 / 1100 / 1200 x 2000 / 2200 mm (W×D×H)

Input power supply

380 / 400 / 415 Vac, 50 / 60 Hz, 3 Ph + N + PE

Refrigerant

Water / Ethylene glycol aqueous solution

Indirect evaporative refrigeration unit

Refrigerating capacity

65 kW / 120 kW

Dimensions

2400 X 3000 X 3200 mm / 4100 X 3000 X 3200 mm (L×W×H)

Input power supply

380 / 400 / 415 Vac, 50 / 60 Hz, 3 Ph + N + PE

Refrigerant

R410A

Cabinet system

Dimensions

600 x 1000 / 1100 / 1200 x 2000 / 2200 mm (W×D×H)

20-inch

Number of supported IT cabinets

5-6

40-inch

Number of supported IT cabinets

9-13

Firefighting system

Firefighting system

Automatic fire detection and fire extinguishing system

Firefighting module

Rack-mounted fire module (13U), can be installed into a standard 19-inch rack

Firefighting gas

Heptafluoropropane

Very early smoke

detection system

Optional

Security system

Access control

Standard access control system, optional fingerprint, password, swipe card and other multi-functional access control management methods

Escape system

The container is equipped with fire escape door for quick escape from the inside

Video monitoring

IP high-definition camera, connected to the power and environment system

Work environment

IP rating

IP55

Temperature

-40 °C ~ +52 °C

Humidity

10% ~ 100%

Altitude

Downgrading for above 1000 m

MC 8000 Datasheet - PDF